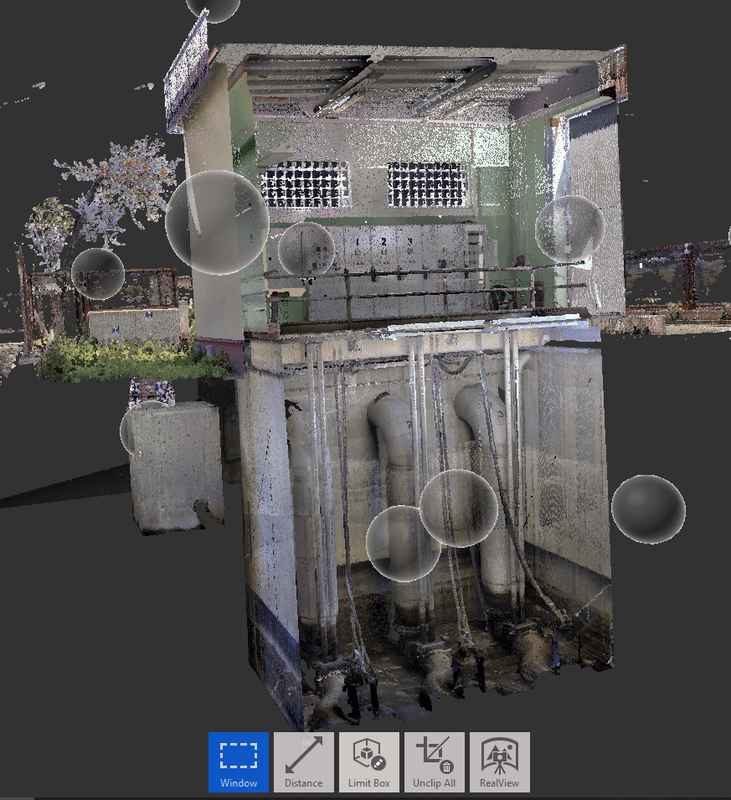 Since March 2019 WPG S.A. has been carrying out works aiming at the development of the GIS system of Municipal Waterworks Company in Warsaw. This work is carried out as part of an order which consists of two tasks: Inventory of 3D objects and feeding the GIS database.
As part of the inventory of 3D objects, our company performs measurement with a laser scanner of the sewage pumping station. The measurement results in a point cloud, which is an excellent and very accurate base for designers. Together with the point cloud, virtual walks around the facility are also developed, which are used for daily maintenance work.
The GIS database is supplemented, as part of our order, by adding information about the ordinates of wires and devices to the already existing database. This information will help improve the network operation models developed by the Municipal Waterworks Company.